JUDY HOWELLS, OIL PAINTER
Artist's Statement
"I am plein air painter who lives and paints on Martha's Vineyard in the summer, and Los Angeles, California the remainder of the year. I have always had a deep love of nature and am passionate and supportive of environmental and wildlife issues. Painting en plein air is my way of honoring the land expressing a reverence for nature.
In my approach to the landscape, I work to sort out the chaos of a scene and create an order of patterns, shapes, rhythms and color harmonies. I love to discover overlooked places rather than the usual postcard scenes. So, let me show you what I found. And, isn't
the light on that just so beautiful?

I use small canvas panels and usually paint alla prima ( all at one go) , starting with thin, transparent darks and working toward translucent mid tones and opaque lights. For me, it's all about the light and how it works it's magic and gives a scene life. I rarely take photos because they fail to recreate the beauty and the experiences of being out of doors. I will bring home a painting and retain the memory of the place years later. I will sort through sketches done years ago, select one and say " Oh yes, a deer walked up behind me that day".

This Spring, I began a studio series based on my plein air paintings, selecting a work and painting a studio piece double or triple the size of the original. Although this gives time for reflection and a more thoughtful approach, it has the added benefit of no wind, no bugs, no dirt and sand. But to be truthful, my paintings only succeed when magic of "outside" remains clear.

I have an AB in Fine Arts from Wilson College and a M.A. in Fine Arts ( Printmaking) from Montclair University. I was first drawn to painting en plein air in a college painting class. We built large canvases and then went outside to paint, resting them for support against a tree. Life was good.... Years later, and after moving to California, I discovered the work of the Early California Impressionists and I have been painting ever since.

As a young adult I worked as an art educator in Pennsylvania and North Carolina public schools and then later, as an art supervisor in the Education Department of The Newark Museum."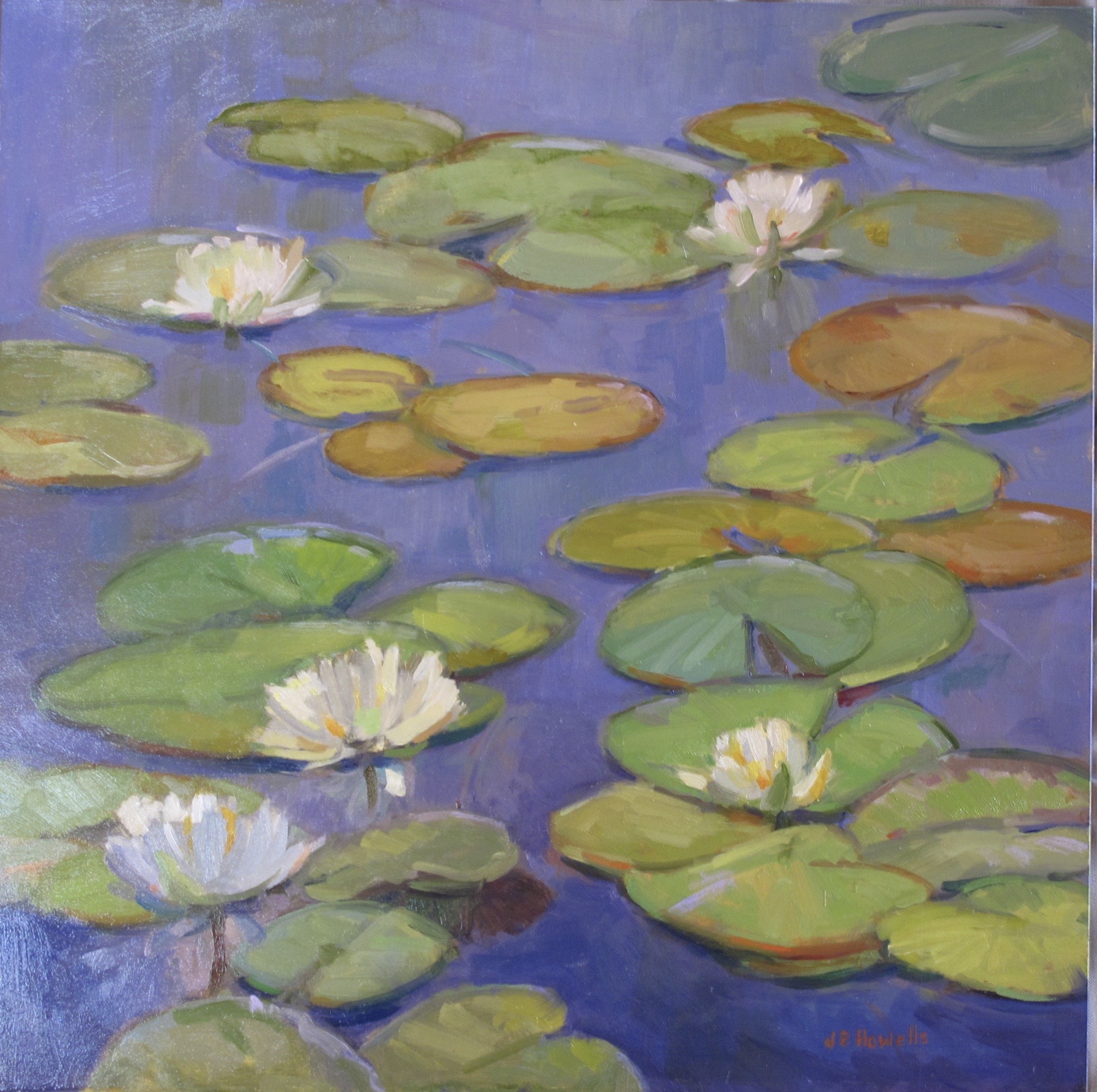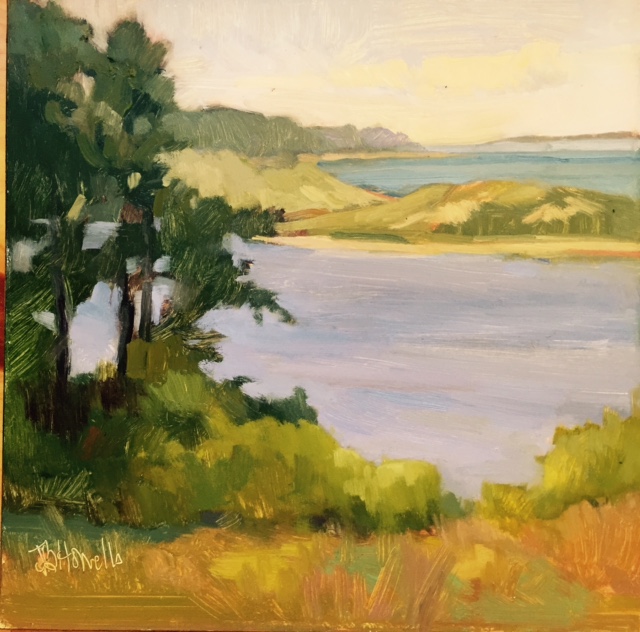 Lambert's Cove August, 8x8